Back
History
Maxima operations in Latvia can be traced back to 2001. Over the years our company has become one of the leading retail chains in the country and the largest company in the Baltics, and without doubt there have been as many victories, as challenges and losses in our way. In order for the company's operations and its history to be fully transparent to all the stakeholders (clients, partners, etc.), we have created a more detailed story about "Maxima". The story includes facts and opinions about the time starting from the origins of "Maxima" in Lithuania, right until it became the largest company in the Baltics. This material is a great information source for everyone, who is interested in how "Maxima" was created, as well as wants to find out its values and development over the course of 20 years. Get to know the story
HERE
.
"Maxima Latvija" is one of the leading retail chains in Latvia. We are the largest private employer in the country and one of the largest tax payers in Latvia. The company is part of the "Maxima Grupe" holding company that is the largest retail store chain and employer in the Baltics that employs more than 30 000 employees in five countries – Lithuania, Latvia, Estonia, Poland and Bulgaria. According to the data as of 31st of December, 2015 "Maxima Grupe" owns 535 shopping centres MAXIMA, T-MARKET and ALDIK. Furthermore, "Maxima Grupe" manages VILNIAUS PREKYBA Ltd. that also owns EUROAPOTHECA Ltd. and ERMITAŽAS Ltd. When developing businesses, MAXIMA group companies use the franchise awarded by FRANMAX Ltd. FRANMAX is a company whose main business niche is awarding franchises to retail store chains to strengthen the intellectual property of retailers and thus increase the competitiveness of the franchisee – company of the MAXIMA group.
More information about the "Maxima Grupe" here. "Maxima Grupe"
Accomplishments of 2015 and 2016 guidelines –
LV
,
ENG
,
RUS
.
Our company's history dates back to 1992, when several shops with different names were opened in Vilnius. The first MAXIMA shop in Latvia was opened in 2001.
Mission, Vision, Values
All this time our mission and goal has remained the same - we work hard in order to provide customers with neccessary, popular products and to ensure that our customers do not overpay for them.
We are very proud that today "Maxima" has its own private labels, offers a possibility to pay for different services in the shop and has the largest online grocery store in Latvia
www.e-maxima.lv
. More than 300 000 people visit one of the 152 MAXIMA shops in Latvia daily.
Vision
– The retailer customers most appreciate.
Mission
– we create value, ensuring the best prices, assortment and service for our customers.
Our values:
We work for the client:
We work to ensure that customer returns to the shop
We are fair to our clients
We offer exactly what buyers need
Everyone is important:
I treat others the way I would like to be treated myself
I respect my colleagues, partners and clients
We are a responsible member of the public
United team:
We listen to each other
We share experience and knowledge
We respect the work and time of others
Get things done:
We are active
We take responsibility
We encourage initiatives
Business line
An extensive network, high product quality, wide selection, low prices, convenient environment - these are the main qualities that shape the buyers' perception of a shop. In order to fulfill the different needs of different buyers, MAXIMA shops have several types: MAXIMA X, MAXIMA XX, MAXIMA XXX.

All of the shops have a certain standard and ensure that the whole range of products fits that standard. In that way buyers can easily find all they need without spending a lot of time.

The smallest of our shops are labelled with MAXIMA X and can be found close to living areas and offer a store, where you can find everything you need for your daily meals. MAXIMA XX is suitable for those buyers, who want to shop fast, but also like a wide range of products to choose from. MAXIMA XXX on the other hand are large and convenient shopping centres, which are located in strategically important points in the city. MAXIMA XXX shops offer a very large selection of products, low prices and high quality products and services. They are exclusive because they offer fresh meat and culinary sections, bakeries and smokeries, as well as special market areas next to the shop.

Council
Chairman of the Council:
Dalius Misiunas, Chairman of the Supervisory Board. He was CEO and Vice President at SBA Baldų Kompanija until February 7th, 2018. From 2013 to 2017, he was Chairman and CEO of Lietuvos Energija Board. Before that, he ran Lietuvos Energijos Gamyba, worked at the business consulting company Ernst & Young, as well as the engineering solutions company SWECO. Dalius Misiunas is also Chairman of the Kaunas University of Technology Council and Member of the Board at ISM University of Management and Economics.

Members of the Council:

Vilius Rimkus, Member of the Supervisory Board. Head of Maxima Grupe Assets Management. Vilius Rimkus previously worked at Maxima LT and KRS Utility Services. He holds a degree in electronic engineering from the Kaunas University of Technology.

Vitalij Rakovski, Supervisory Board Member. Currently working at Maxima Grupė as CFO. He has previously worked at Lietuvos Energija and Ernst & Young. Additionally, Vitalij Rakovski has been a board member at different companies across a variety of industries. He graduated from Vilnius University, where he studied business administration and management.

Eugenijus Filonovas
The Board
Since January 5, 2018, the company "Maxima Latvija" has an extended Board. Currently the Chief Executive Officer is the chairman of the company
Andris Vilcmeiers
, whereas the members of the company are the Chief Operating Officer
Kristīne Āboltiņa
, Chief Commercial Officer
Viktors Troicins
, and the Chief Corporate Officer
Jānis Vanags
.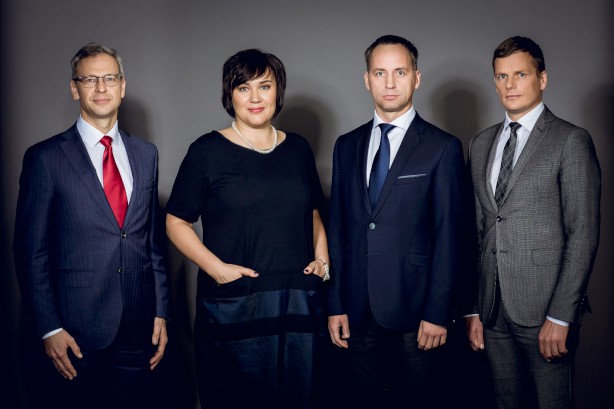 Since the 7th of September, 2015 "Maxima Latvija" is run by Andris Vilcmeiers. Andris Vilcmeiers has previously been the chairman of the board at JSC "Poultry Farm Ķekava" that grows poultry and produces poultry products, as well as the manager of the agricultural company "Lielzeltiņi". Before he operated in the logistics and transit industry where he had leadership positions in "Venstpils nafta", "Latvijas kuģniecība", "Ventspils naftas termināls", "LatRosTrans" as well as the investment management business. After receiving the degree in management science and finance from the Latvian University, he began his career at the auditing company "PricewaterhouseCoopers Latvia".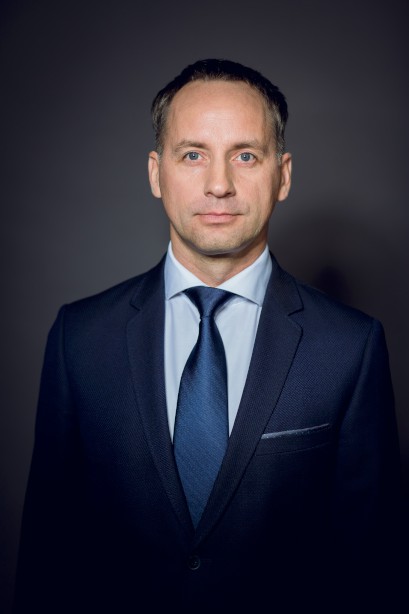 Viktors Troicins joined the team of "Maxima Latvija" in April 2016, when he began to take up his duties as the Commercial Director of the company. He is responsible for the fields of procurement, marketing and business analytics. Previously he worked in the automotive industry for more than 12 years, he was the Director-General. Before that he was the Head of the Finance Department at "Domenikss", which is the general representative of "Mercedes-Benz". He also ran the Institute for Energy Design "a/s Siltumelektroprojekts" and worked in the auditing company "Deloitte & Touche Latvija", "Baltijas Finanšu Partneri" and "Gutta". He has acquired a Master's degree in Business Administration at the Stockholm School of Economics in Riga and a Bachelor's degree in Economics at the Riga Aviation University (now – Transport and Telecommunication Institute).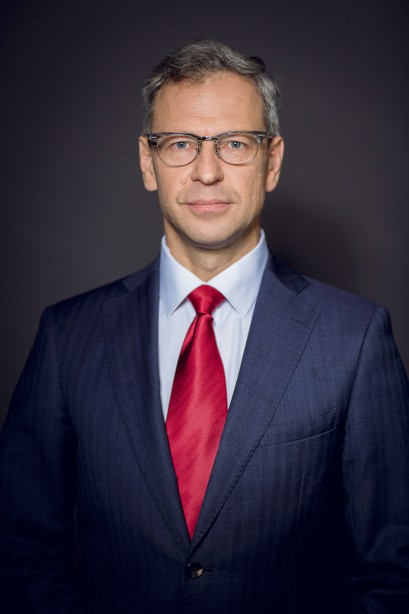 Kristīne Āboltiņa joined the team of "Maxima Latvija" in June 2016 as an Operational Manager. She is responsible for commercial networks (Maxima X, Maxima XX, Maxima XXX), food production, warehouse and transport logistics and supply chain management issues. She has previously been the Director of Sales at the building materials, house and gardening product company "Rautakesko". Before that, she was the Chairwoman of the Board at the home improvement goods retail company "JYSK" in the Baltic States, Romania and Bulgaria, but previously served as a Director of Logistics at this company. Earlier she worked at "McDonald's Baltics" as a Supply Chain Manager. Kristīne Āboltiņa has acquired a Bachelor's degree of social sciences in business administration as well as a Master's degree of social sciences in marketing at the University of Latvia.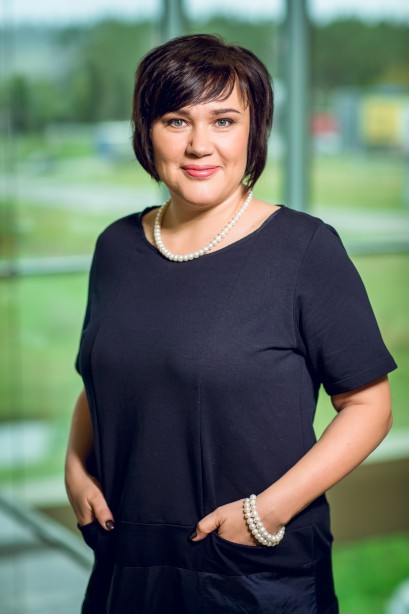 Jānis Vanags joined the team of "Maxima Latvija" in January 2018 as a Corporate Manager. He is responsible for strengthening the company's reputation, customer relationship and communication, management of effective internal processes and quality, as well as corporate internal security and risk management. He has over 10 years of experience in senior management positions, operating also as a corporate relations and crisis management consultant and trainer for leading international organizations and companies in Europe, Asia and Africa. He is a popular lecturer at universities and global conferences, from London to Hong Kong. Jānis Vanags is also an instructor of IATA (International Air Transport Association) and previously was the Vice President of Corporate Communications at the "airBaltic" airline.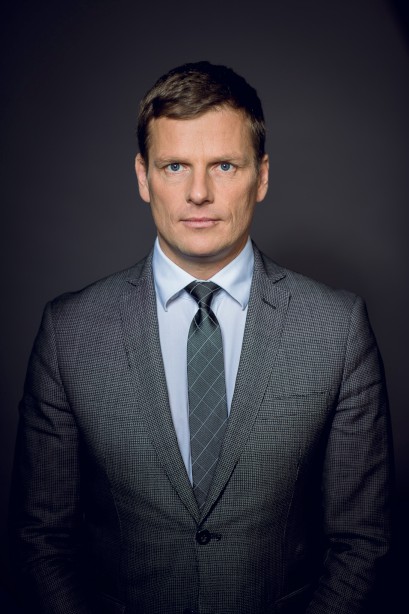 Turnover (mil. EUR without VAT)
Number of shopping centres
Number of employees
Energy Policy

"Maxima Latvija" is aware that a reasonable and economical use of resources is an essential factor for the company's sustained existence. The optimal use of different resources for the continuous improvement of energy efficiency is taken into account as an important part of the planning, business goals realization and evaluation processes.

"Maxima Latvija" has established an Energy Policy (EP) in order to coordinate the management principles of used resources (electricity, heat energy, etc.), responsibilities and relations to other processes.

It is part of the company's energy management system, which determines, maintains and analyzes the company's daily work with energy resources. Maintenance of the energy management system is carried out using the ISO 50001 Standard and the Energy Efficiency Directive (2012/27/EU).

An important principle is that reducing the consumption of energy resources is not only a responsibility of individual departments or responsible employees, but it involves all employees in accordance with their duties and job specifics. In order to be competent and efficient, the company provides the necessary information and clarification.

In the context of the EP, each year in the process of planning and defining the business objectives we set the goals to be achieved and allocate adequate resources for the realization of these goals. At the same time, also the achievable parameters and their measurements are determined. Measurements are updated once a year, unless it is not otherwise specified in the specific field.



SIA "MAXIMA Latvija"
Uzņēmuma reģistrācijas Nr.40003520643
PVN reģistrācijas Nr.LV40003520643
"Abras", Krustkalni, Ķekavas pagasts, Ķekavas novads.
Konts: LV59 HABA 0551 0023 26082
AS Swedbank, HABALV22